This delicious and simple hot fudge sauce recipe is a family favourite. You cant go wrong with this delicious hot fudge sauce on your icecream. You will wish you made more!
With only three ingredients, it is a simple and quick recipe to make when you need that extra bit of decadence the next time you are entertaining for 10 or for 1 when it comes to dessert.
View steps to make Hot Fudge Sauce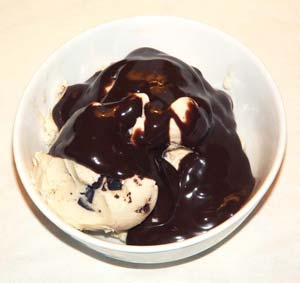 Hot Fudge Sauce Ingredients
Utensils
---
Making the Hot Fudge Sauce
Notes & Tips
Makes one cup of hot fudge sauce.
Tagged in Dessert Recipes In the following cuisines American Recipes Published on Posted on Add Comment