The banana cake is a delicious and moist cake that the whole family will love. This cake is a quick and easy way to put a delicious treat on the table for guests. For an even richer treat, ice your cake with cream cheese icing.
The banana cake also tastes great if you skip the icing and slice it into small pieces then lightly toast it and smother with butter.
View steps to make Banana Cake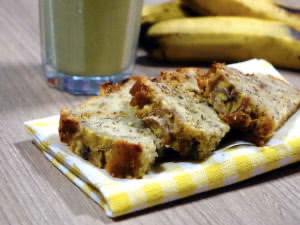 Banana Cake Ingredients
Utensils
---
Making the Banana Cake
Notes & Tips
Optionally sprinkle the cake mixture with cinnamon and sugar before baking.
Tagged in Dessert Recipes, Snack Recipes Published on Posted on Add Comment