This delicious cocktail is the national cocktail drink of Brazil. It was originally based on a remedy to cure the Spanish flu but since been found as a sweet refreshing drink of choice for many instead.
View steps to make Caipirinha Cocktail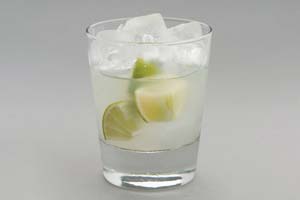 Caipirinha Cocktail Ingredients
Utensils
---
Making the Caipirinha Cocktail
Notes & Tips
Cachaça is a Brazillian distilled spirit made from sugar cane juice.
Serve with a stirring rod.
Tagged in Drink Recipes In the following cuisines Brazilian Recipes Published on Posted on Add Comment