This delicious cocktail is the national cocktail drink of Brazil. It was originally based on a remedy to cure the Spanish flu but since been found as a sweet refreshing drink of choice for many instead.
View steps to make Caipirinha Cocktail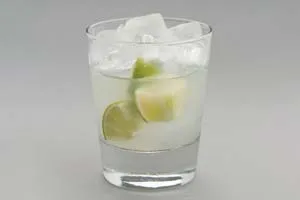 Caipirinha Cocktail Ingredients
Utensils
---
Making the Caipirinha Cocktail
Notes & Tips
Cachaça is a Brazillian distilled spirit made from sugar cane juice.
Serve with a stirring rod.
The caipirinha is a popular Brazilian cocktail made with cachaça, a spirit made from fermented sugar cane juice. It's a refreshing and tangy drink that's perfect for warm weather and tropical occasions.
The caipirinha can also be customised with different types of fruit, such as strawberries or passionfruit, for a fruity twist. You can also add a splash of soda water for some extra fizz. No matter how you make it, this Caipirinha recipe makes a delicious and classic cocktail that's perfect for any celebration.