Is this the best classic banana bread recipe?
This has to be the perfect way to use your overripe bananas by making a loaf of delicious banana bread. It can be consumed any time of the day and is best served toasted with a smear of butter.
This classic banana bread is a treat the whole family will enjoy.
View steps to make Classic Banana Bread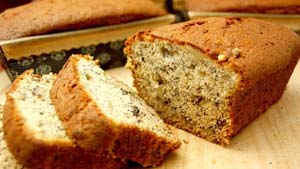 Classic Banana Bread Ingredients
Utensils
---
Making the Classic Banana Bread
Notes & Tips
When cooled, individually wrap each piece in cling-wrap for a quick on the go snack. Substitute 1/2 quantity of sugar with honey for an even tastier alternative.
Tagged in Snack Recipes In the following cuisines American Recipes Published on Posted on Add Comment