The Daiquiri cocktail is a number of cocktails where the main ingredients are rum, citrus juice, and sugar or other sweetener. The daiquiri originated in the early 1900's in Cuba.
You will see many variations of the daiquiri with many different flavours such as the Margarita daiquiri. A popular form is the frozen daiquiri which is made with finely pulverised ice. You will see the frozen daiquiri at many clubs and in the party scene.
View steps to make Daiquiri Cocktail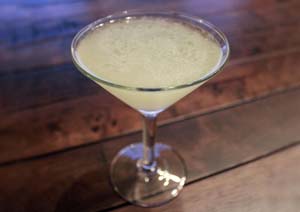 Daiquiri Cocktail Ingredients
Utensils
---
Making the Daiquiri Cocktail
Notes & Tips
You may find it to be easier replacing the cocktail shaker with a blender to mix the ingredients.
Tagged in Drink Recipes In the following cuisines Cuban Recipes Published on Posted on Add Comment