Originating from France, brioche dough is a rich and tender pastry base known for its buttery flavor and light, airy texture. This versatile dough, dating back to the 16th century, has become a staple in French cuisine and has gained international popularity.
Crafting basic brioche dough involves simple yet precise steps. The result is a luxurious dough that can be shaped into various forms, from traditional brioche loaves to decadent pastries like brioche rolls and buns.
View steps to make Basic Brioche Dough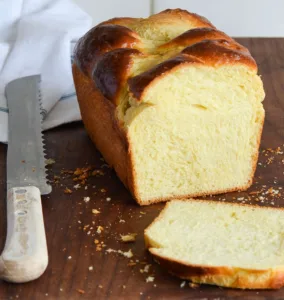 Basic Brioche Dough Ingredients
Utensils
---
Making the Basic Brioche Dough
Notes & Tips
For a sweeter breakfast brioche:
Increase the sugar to 130g.
Divide the dough into an even number of larger (about a handful) and smaller balls.
Shape the balls into buns, placing the smaller ball on top of the larger one.
Let the buns rise again and brush the tops with an egg white wash.
Bake for 20 minutes at 200°C.
Explore the culinary world's endless possibilities with the basic brioche dough – whether you're a seasoned baker or a novice in the kitchen, this recipe promises a delightful journey into the art of French baking.