Thermomix Guacamole is a quick and easy to make avocado-based dip. Guacamole is made with ripe avocados and served with tortilla chips. A delicious treat to share.
This guacamole recipe made in a Thermomix is super quick and simple to make. You'll be dipping your tortilla chips in the guac in no time.
View steps to make Thermomix Guacamole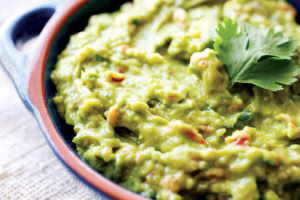 Thermomix Guacamole Ingredients
Utensils
---
Making the Thermomix Guacamole
Notes & Tips
Serve the thermomix guac with corn chips for a delicious snack to share.
Tagged in Snack Recipes In the following cuisines American Recipes Published on Posted on Add Comment